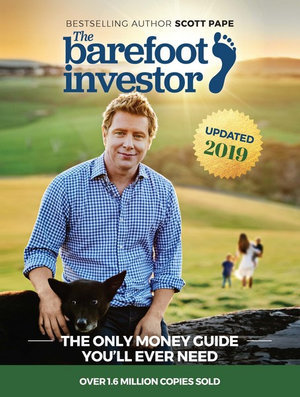 $29.95
AUD
Category: Business
** Reviewed and updated for the 2020-2021 financial year** This is the only money guide you'll ever need That's a bold claim, given there are already thousands of finance books on the shelves. So what makes this one different? Well, you won't be overwhelmed with a bunch of 'tips' … or a strict budge t (that youwon't follow). You'll get a step-by-step formula: open this account, then do this; call this person, and say this; invest money here, and not there. All with a glass of wine in your hand. This book will show you how to create an entire financial plan that is so simple you can sketch it on the back of a serviette … and you'll be able to manage your money in 10 minutes a week. You'll also get the skinny on: Saving up a six-figure house deposit in 20 months Doubling your income using the 'Trapeze Strategy' Saving $78,173 on your mortgage and wiping out 7 years of payments Finding a financial advisor who won't rip you off Handing your kids (or grandkids) a $140,000 cheque on their 21st birthday Why you don't need $1 million to retire … with the 'Donald Bradman Retirement Strategy' Sound too good to be true? It's not. This book is full of stories from everyday Aussies — single people, young families, empty nesters, retirees — who have applied the simple steps in this book and achieved amazing, life-changing results. And you're next. ...Show more
$19.99
AUD
Category: Business
Best-selling self-help book Think and Grow Rich reveals the secrets that can bring you fortune.
Rise
by Mark Bouris
$32.99
AUD
Category: Business
'Anyone can better themselves, better their life, better their situation. You've got to think big. People have lost faith in the system, it's time to empower yourself.' At a time of ultimate global disruption, many people are having to re-set their goals and take a new path. Mark Bouris is a self-made man who knows what that feels like. He sees this as an opportunity to change what isn't working. The founder of two hugely successful financial institutions, he's watched Australia's enormous potential be squandered as entrepreneurship has been ignored, ingenuity has been punished and our reputation for boxing above our weight as a nation has been torn down. It's pissed him off. And now, more than ever, he knows we all have to be our best self and not throw in the towel and think it is all too hard. Growing up in the working-class suburb of Punchbowl, in western Sydney, there were no silver spoons in the Bouris house. No easy rides. He learned quickly that he had to be his own best asset. To be resilient, focused and determined. To have energy, drive and a willingness to work his arse off. All of that was more valuable than any amount of money. It's what separated Mark from the pack, and what will help you stand out as well. You might be sitting there thinking, I can't do that, I can't do what he does, I can't be a Mark Bouris, it's all too difficult. But the fact is ... you can. Anyone can. And in Fight to Win he's going to show you how. ...Show more
$29.95
AUD
Category: Business
Put your money to work--bigtime "An investment in knowledge pays the best interest," said Benjamin Franklin--and this goes double for making investment decisions. In the 27th edition of his definitive bestseller, market expert Martin Roth gives you the essential knowledge and tried-and-tested techniques you need to grow your portfolio and profits. Invaluable for all skill levels--from novice to professional traders--you'll find the clear and objective information essential to make the right picks and get more for your money.  Cutting through the noise and hype, Martin Roth shows you how to apply a selection of criteria and rigorous, repeatable analysis to form a clear picture of the best public companies--low-risk, long-term value--to buy into. You'll become an expert at looking beyond the share price and punditry to evaluate the best of the best of the Australian market using concrete factors like profitability, debt levels, and dividends. *     Individual, unbiased analysis of the latest results from top Australian companies *     Comparative sales and profits data, and in-depth ratio analysis *     Comprehensive research detailing each company's overall outlook *     Additional tables that rank all companies according to financial data Including numerous charts and tables that provide easy reference to essential company data points, Top Stocks 2021 continues to be your time-tested, jargon-free go-to for making wise decisions for your wealth and future.   ...Show more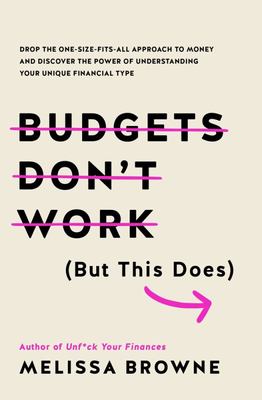 $29.99
AUD
Category: Business
In this breakthrough book you'll discover your Money Story, your Money Type and just as importantly you'll learn the habits, triggers and tricks that are right for you.
$17.99
AUD
Category: Business | Series: The\Robert Greene Collection
The perfect gift book for the power hungry (and who doesn't want power?) at an excellent price. The Concise Edition of an international bestseller. At work, in relationships, on the street or on the 6 o'clock news: the 48 Laws apply everywhere. For anyone with an interest in conquest, self-defence, weal th, power or simply being an educated spectator, The 48 Laws of Power is one of the most useful and entertaining books ever. This book 'teaches you how to cheat, dissemble, feign, fight and advance your cause in the modern world.' (Independent on Sunday) The distilled wisdom of the masters - illustrated through the tactics, triumphs and failures from Elizabeth I to Henry Kissinger on how to get to the top and stay there. Wry, ironic and clever this is an indispensable and witty guide to power. The laws are now famous:- Law 1: Never outshine the master Law 2: Never put too much trust in friends; learn how to use enemies Law 3: Conceal your intentions Law 4: Always say less than necessary ...Show more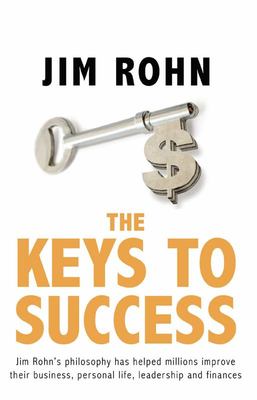 $19.99
AUD
Category: Business
Jim Rohn is a motivational guru whose philosophy has helped millions to improve their business, personal life, leadership and finances. Delve into Jim Rohn's new inspirational book on how to make your whole life a success. Start by developing your mind, personal development, the power of words, business success, family life, handling difficult times, time management, your worth in the market place of life, goal setting, the art of selling and persuasion. The Keys to Success is an easy-to-read motivational book that will change your life. Follow the simple keys to success as outlined by one who knows. ...Show more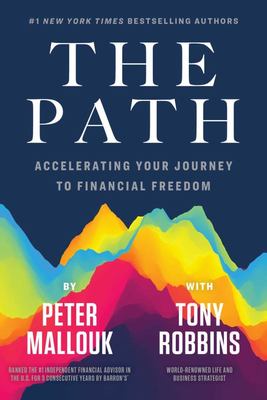 $29.99
AUD
Category: Business
Accelerate your journey to financial freedom with the tools, strategies, and mindset of money mastery. Regardless of your stage of life and your current financial picture, the quest for financial freedom can indeed be conquered. The journey will demand the right tools and strategies along with the mind set of money mastery. With decades of collective wisdom and hands-on experience, your guides for this expedition are Peter Mallouk, the only man in history to be ranked the #1 Financial Advisor in the U.S. for three consecutive years by Barron's (2013, 2014, 2015), and Tony Robbins, the world-renowned life and business strategist. Mallouk and Robbins take the seemingly daunting goal of financial freedom and simplify it into a step-by-step process that anyone can achieve. The pages of this book are filled with real-life success stories and vital lessons, such as... * Why the future is better than you think and why there is no greater time in history to be an investor * How to chart your personally tailored course for financial security * How markets behave and how to achieve peace of mind during volatility * What the financial services industry doesn't want you to know * How to select a financial advisor that puts your interests first * How to navigate, select, or reject the many types of investments available * Success without fulfillment is the ultimate failure! Financial freedom is not only about money--it's about feeling deeply fulfilled in your own personal journey "Want an eye-opening guide to money management--one that tells it like it is and will make you laugh along the way? Peter Mallouk's tour of the financial world is a tour de force that'll change the way you think about money." --Jonathan Clements, Former Columnist for The Wall Street Journal and current board member and Director of Financial Education at Creative Planning "Robbins is the best economic moderator that I've ever worked with. His mission to bring insights from the world's greatest financial minds to the average investor is truly inspiring." --Alan Greenspan, Former Federal Reserve Chairman "Tony is a force of nature." --Jack Bogle, Founder of Vanguard ...Show more
$29.99
AUD
Category: Business
Get the money basics right and get back on your feet after financial disaster. Australia hasn't had a recession in 30 years - so how can you recover from it? The COVID-19 pandemic has thrown the global economy into chaos and stock market on a wild rollercoaster ride. But what about your finances? Wheth er you've lost on shares, your property or your job, this is a frightening time for everyone. Getting the money stuff right has never been more important.Money Basics for Tough Times is about having a plan to recover from financial disaster. Packed with tips and strategies on money management, from negotiating with your landlord to buying groceries on a shoestring budget to investing in crashing markets to starting a side hustle for extra income, pioneering consumer finance journalist David Koch offers Australians hope in an unprecedented era by taking things back to basics.This is a clear, comforting, concise guide for how individuals and families, despite economic hardship and uncertainty, can turn their fortunes around. ...Show more
$29.95
AUD
Category: Business
Make your money work harder than ever with share investing If you've always wanted to invest in shares, but you've never known where to start, look no further This new edition of Getting Started in Shares For Dummies reveals in plain English the investing secrets you need to know -- how the market work s, how the stock exchange operates, and what brokers really do. In no time, you'll find out how to pick the best shares and diversify your portfolio, minimise your risk and maximise your returns, and reduce your capital gains tax bill. The world of share investing can seem intimidating to the uninitiated, but it doesn't have to be. Free of confusing jargon and packed with practical advice, this hands-on, friendly guide helps you get to grips with developing an investment strategy, assessing your risk, buying and selling shares, working with brokers, understanding taxes, and so much more. Plus, you'll even learn about ten great investors and their strategies -- and ten things you should never, ever do. Find out how the Australian Securities Exchange (ASX) works Develop your own successful share investing strategy--and know how to assess potential share investments Analyse the share market and track trends to make informed choices and grow your wealth Realise the tax implications of share ownership and understand how holding shares affects your tax liability If you're ready to take your first steps towards investing in the share market, Getting Started in Shares For Dummies will help you build the successful share portfolio you've always wanted.   ...Show more
$17.99
AUD
Category: Business
From the #1 New York Times-bestselling author of The 48 Laws of Power comes the concise edition of the definitive book on decoding the behaviour of the people around you.
$22.99
AUD
Category: Business
More than 6 million readers around the world have improved their lives by reading The Magic of Thinking Big. First published in 1959, David J Schwartz's classic teachings are as powerful today as they were then. Practical, empowering and hugely engaging, this book will not only inspire you, it will giv e you the tools to change your life for the better - starting from now. His step-by-step approach will show you how to: - Defeat disbelief and the negative power it creates - Make your mind produce positive thoughts - Plan a concrete success-building programme - Do more and do it better by turning on your creative power - Capitalise on the power of NOW Updated for the 21st century, this is your go-to guide to a better life, starting with the way you think. ...Show more