$32.99
AUD
Category: General
Three women. Three secrets. Three tangled lives... Sid wears her independence like armour. So when she strikes up a rare connection with unlucky-in-love Finn, they are both determined to prove that men and women can just be friends. Can't they?Marin has the perfect home, attentive husband, two beloved c hildren - and a secret addiction to designer clothes. She knows she has it all, so why can't she stop comparing herself to other women? Bea believes that we all have one love story - and she's had hers. Now her life centres around her son, Luke, and her support group of fierce single women. But there's something that she can't tell anyone...With her inimitable warmth and wisdom, Cathy Kelly shows us that in the messy reality of marriage, family, and romance, sometimes it's the women in our lives who hold us together. ---------------------------Praise for Cathy Kelly's irresistibly comforting storytelling: 'Honest, funny, clever, it sparkles with witty, wry observations on modern life. I loved it' - Marian Keyes'This book is full of joy - and I devoured every page of it gladly' - Milly Johnson'Filled with nuggets of wisdom, compassion and humour, Cathy Kelly proves, yet again, that she knows everything there is to know about women' - Patricia Scanlan'Comforting and feel-good, the perfect treat read' - Good Housekeeping   ...Show more
$32.99
AUD
Category: General
An illustrious family. A beautiful home. A shipwrecked young woman left on its doorstep. Don't think they're going to save her. A new novel from international bestselling author, Nikki Gemmell. Early 1800s. Thomasina Trelora is on her way to the colonies. Her fate: to be married to a clergyman she's ne ver met. As the Australian coastline comes into view a storm wrecks the ship and leaves her lying on the rocks, near death. She's saved by an Aboriginal man who carries her to the door of a grand European house, Willowbrae. Tom is now free to be whoever she wants to be and a whole new life opens up to her. But as she's drawn deeper into the intriguing life of this grand estate, she discovers that things aren't quite as they seem. She stumbles across a horrifying secret at the heart of this world of colonial decorum - and realises she may have exchanged one kind of prison for another. The Ripping Tree is an intense, sharp shiver of a novel, which brings to mind such diverse influences as The Turn of the Screw, Rebecca and the film Get Out as much as it evokes The Secret River. A powerful and gripping tale of survival written in Nikki Gemmell's signature lyrical and evocative prose, it examines the darkness at the heart of early colonisation. Unsettling, audacious, thrilling and unputdownable.   ...Show more
$32.99
AUD
Category: General | Series: A\Temperance Brennan Novel Ser.
A storm has hit South Carolina, dredging up crimes of the past. On the way to Isle of Palms, a barrier island off the South Carolina coast, forensic anthropologist Temperance Brennan receives a call from the Charleston coroner. During the storm, a medical waste container has washed up on the beach. Ins ide are two decomposed bodies wrapped in plastic sheeting and bound with electrical wire. Chillingly, Tempe recognizes many details as identical to those of an unsolved case she handled in Quebec fifteen years earlier. With a growing sense of foreboding, she flies to Montreal to gather evidence and convince her boss Pierre LaManch to reopen the cold case. She also seeks the advice - and comfort - of her longtime beau Andrew Ryan. Meanwhile, a storm of a different type gathers force in South Carolina. The citizens of Charleston are struck by a bacterium that, at its worst, can eat human flesh. Thousands panic and test themselves for a rare genetic mutation that may have rendered them vulnerable. Shockingly, Tempe eventually discovers that not only are the victims in both grisly murder cases related, but that the murders and the disease outbreak also have a common cause...     ...Show more
$18.99
AUD
Category: Young Adult
From the international phenomenon Angie Thomas comes a hard-hitting return to Garden Heights with the story of Maverick Carter, Starr's father, set seventeen years before the events of the award-winning The Hate U Give. The son of a drug king, seventeen-year-old Maverick Carter is negotiating life in G arden Heights as he balances school, slinging dope, and working two jobs while his dad is in prison. He's got it all under control – until, that is, Mav finds out he's a father. Suddenly he has a baby, Seven, who depends on him for everything. Loyalty, revenge and responsibility threaten to tear Mav apart, especially after the brutal murder of a loved one. So when Mav is offered the chance to go straight, it's an opportunity – in a world where he's expected to amount to nothing – to prove he's different and figure out for himself what it really means to be a man. ...Show more
365 Days
by Blanka Lipinska
$24.99
AUD
Category: General | Series: 365 Days Ser.
The sexy and deeply romantic internationally bestselling novel that inspired the blockbuster Netflix movie. Laura Biel and her boyfriend are on a dream vacation in beautiful Sicily. On the second day of their trip, her twenty-ninth birthday, she is kidnapped. Her kidnapper is none other than the head of a powerful Sicilian crime family, the incredibly handsome, young Don - Massimo Toricelli, who is determined to possess her at all cost. Massimo has his reasons. During an earlier attempt on his life, a vision appeared before his eyes: a beautiful woman, identical to Laura. After surviving the attack, he vows that he will find the woman in his vision and make her his own. No matter what. For 365 days, Massimo will keep Laura captive in his palatial estate and attempt to win her heart. If she doesn't fall in love with him during this time, he will let her go. But if she tries to escape at any point, he will track her down and kill her entire family. Soon Laura develops a fascination with her handsome and powerful captor. But as a precarious, risky relationship forms between them, forces outside their control threaten to tear them apart . . . ...Show more
$22.99
AUD
Category: Young Adult | Series: King of Scars
The wolves are circling and a young king will face his greatest challenge in the explosive finale of the instant #1 New York Times-bestselling King of Scars Duology. The Grishaverse will be coming to Netflix soon with Shadow and Bone, an original series! The Demon King. As Fjerda's massive army prepar es to invade, Nikolai Lantsov will summon every bit of his ingenuity and charm - and even the monster within - to win this fight. But a dark threat looms that cannot be defeated by a young king's gift for the impossible. The Stormwitch. Zoya Nazyalensky has lost too much to war. She saw her mentor die and her worst enemy resurrected, and she refuses to bury another friend. Now duty demands she embrace her powers to become the weapon her country needs. No matter the cost. The Queen of Mourning. Deep undercover, Nina Zenik risks discovery and death as she wages war on Fjerda from inside its capital. But her desire for revenge may cost her country its chance at freedom and Nina the chance to heal her grieving heart. King. General. Spy. Together they must find a way to forge a future in the darkness. Or watch a nation fall. Read all the books in the Grishaverse! The Shadow and Bone Trilogy (previously published as The Grisha Trilogy) Shadow and Bone Siege and Storm Ruin and Rising The Six of Crows Duology Six of Crows Crooked Kingdom The King of Scars Duology King of Scars Rule of Wolves The Language of Thorns The Lives of Saints ...Show more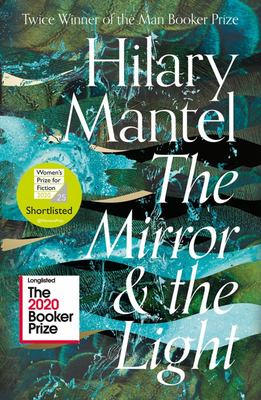 $35.00
AUD
Category: General | Series: Wolf Hall Ser.
With The Mirror and the Light, Hilary Mantel brings to a triumphant close the trilogy she began with Wolf Hall and Bring Up the Bodies. She traces the final years of Thomas Cromwell, the boy from nowhere who climbs to the heights of power, offering a defining portrait of predator and prey, of a ferociou s contest between present and past, between royal will and a common man's vision: of a modern nation making itself through conflict, passion and courage.     ...Show more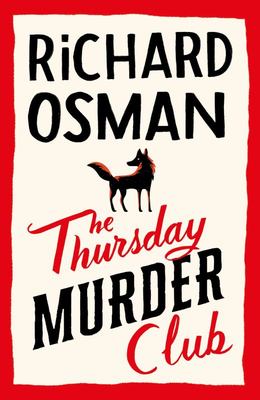 $32.99
AUD
Category: General | Reading Level: near fine
'A little beacon of pleasure...SUCH FUN!'- KATE ATKINSON. THE FIRST BOOK IN THE GRIPPING THURSDAY MURDER CLUB SERIES BY TV PRESENTER RICHARD OSMA. In a peaceful retirement village, four unlikely friends meet up once a week to investigate unsolved murders. But when a brutal killing takes place on their very doorstep, the Thursday Murder Club find themselves in the middle of their first live case. Elizabeth, Joyce, Ibrahim and Ron might be pushing eighty but they still have a few tricks up their sleeves. Can our unorthodox but brilliant gang catch the killer before it's too late?    ...Show more
Troy
by Stephen Fry
$35.00
AUD
Category: General | Series: Stephen Fry's Greek Myths | Reading Level: near fine
Following Top Ten bestsellers Mythos and Heroes, this third volume retells the epic tale of Troy The story of Troy speaks to all of us - the kidnapping of Helen, a queen celebrated for her beauty, sees the Greeks launch a thousand ships against the city of Troy, to which they will lay siege for ten whol e years. It is a terrible war with casualties on all sides as well as strained relations between allies, whose consequences become tragedies. In Troy you will find heroism and hatred, love and loss, revenge and regret, desire and despair. It is these human passions, written bloodily in the sands of a distant shore, that still speak to us today.   ...Show more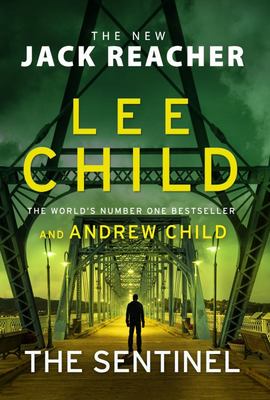 The Sentinel
by Lee Child and Andrew Child
$32.99
AUD
Category: General | Reading Level: very good
The edge-of-your-seat, heart-in-mouth new Jack Reacher thriller for 2020 - his 25th adventure.   Jack Reacher gets off the bus in a sleepy no-name town outside Nashville, Tennessee. He plans to grab a cup of coffee and move right along. Not going to happen. The town has been shut down by a cyber attack. At the centre of it all, whetherhe likes it or not, is Rusty Rutherford. He's an average IT guy, but he knows more than he thinks. As the bad guys move in on Rusty, Reacher moves in on them . . . And now Rusty knows he's protected, he's never going to leave the big man's side. Reacher might just have to stick around and find out what the hell's gone wrong . . . and then put it right, like only he can.   ...Show more