$24.99
AUD
Category: Picture Books
Count from one giant whale shark all the way to twelve tired seahorses, meeting and learning about plenty of playful Australian sea creatures along the way. With vibrant artwork, simple facts about each creature and a gentle conservation message, Frané Lessac's Australia Under the Sea 1, 2, 3 is a celeb ration of twelve fish and friends living in our seas.   ...Show more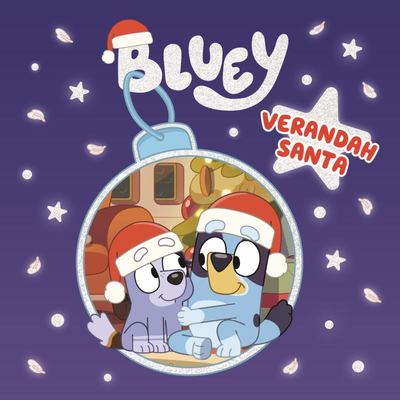 $16.99
AUD
Category: Picture Books
It's Christmas Eve and Bluey, Bingo and Muffin decide to play a game called Verandah Santa! What will Santa bring them? A gorgeous hardback book for kids of all ages. Bluey has been a phenomenal success since airing on ABC KIDS in October 2018, amassing legions of dedicated fans and hugely popular range s of books, toys, clothes, games and more. It holds the coveted position of being the most watched program ever on ABC iView, with over 260 million plays for Series One, and is the winner of an International Emmy for Most Outstanding Children's Programme. ...Show more
$16.99
AUD
Category: Picture Books
Imagine a world where everyone is kind-how can we make that come true? With gorgeous pictures by a host of top illustrators, Kind is a timely, inspiring picture book about the many ways children can be kind, from sharing their toys and games to helping those from other countries feel welcome.
$24.99
AUD
Category: Picture Books
Australia is full of the most amazing animals on the planet! What animal has six thumbs? What animal produces square poo? What animal is made up of 95 per cent water and is highly venomous? Discover the answers to these questions and more in this factastic tour of Australian animals.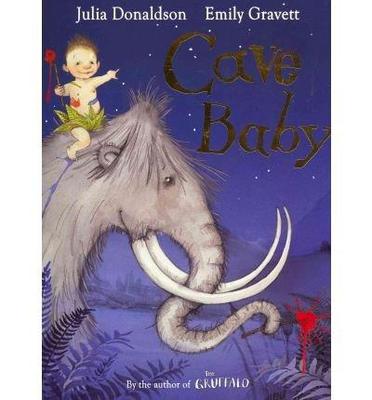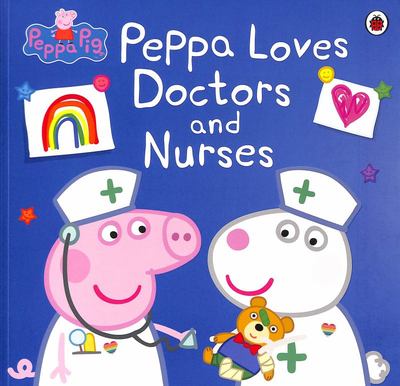 $14.99
AUD
Category: Picture Books | Series: Peppa Pig
It's People Who Help Us day at playgroup so Peppa and her friends get a very special visit from Dr Brown Bear and Nurse Fox. They've come to show the children how to keep fit, eat healthy snacks and, most importantly, always remember to wash their hands! Then the children get to have a go at playing doc tors and nurses, too... 10% of the RRP for all print sales in the UK of Peppa Loves Doctors and Nurses made in 2020 will be donated to the Covid-19 Urgent Appeal run by NHS Charities Together (registered with charity no. 1186569).   10% of the locally published price for all print sales outside the UK, US and Canada of Peppa Loves Doctors and Nurses made in 2020 will be donated to the Covid-19 Solidarity Response Fund to support the World Health Organization, powered by the United Nations Foundation and the Swiss Philanthropy Foundation. ...Show more
$14.99
AUD
Category: Picture Books | Series: Bluey
Join Bluey for a fun day at the beach. What will you discover along the way? While Mum is off for a walk along the beach, Bluey discovers a beautiful shell. She runs to show Mum and has a series of encounters that will both excite and test her in unexpected ways. Bluey has been a phenomenal success si nce airing on ABC KIDS in October 2018, amassing legions of dedicated fans and taking the coveted position of being the most watched program ever on ABC iView, with over 100 million plays. It has also topped the Australian iTunes Kids Chart with the series peaking at #1 and consistently remaining in the Top 5. ...Show more
$14.99
AUD
Category: Picture Books | Series: Bluey
Join Bluey on a dreamy night-time adventure. What will you see in the dark? Not wanting to go to bed, Bluey wishes she was a nocturnal fruit bat that stays up all night. Soon she finds herself flying through the night sky. Bluey has been a phenomenal success since airing on ABC KIDS in October 2018, a massing legions of dedicated fans and taking the coveted position of being the most watched program ever on ABC iView, with over 100 million plays. It has also topped the Australian iTunes Kids Chart with the series peaking at #1 and consistently remaining in the Top 5. ...Show more
$17.99
AUD
Category: Picture Books | Series: Pig the Pug
Pug was a Pug,and I'm sorry to say, he was shockingly lazy. Such a shameful display... Pig, the world's greediest pug, is back -- and he won't get off the couch! Pig spends all day, every day lounging around, binging snacks and TV. Trevor tries to convince him to come out and play, but Pig won't budge! Until one day, something happens to get Pig up off the couch once and for all... Rich with author-illustrator Aaron Blabey's signature rhyming text and unforgettable illustrations, Pig the Blob is a laugh-out-loud story that follows the seven previous books in the series (Pig the Pug, Pig the Winner, Pig the Elf, Pig the Star, Pig the Fibber, Pig the Stinker, and Pig the Tourist). ...Show more