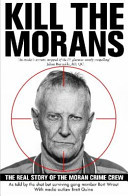 $19.99
AUD
$29.99
(33% off)
Category: True Crime
Kill the Morans is essential reading for anyone half serious about the real Melbourne Gangland War. Bert Wrout was shot while at the heart of Australia's bloodiest ever drugs turf war, with a tally of 39 bodies at last count. Bert enlisted formerly retired Melbourne crime journalist, Brett Quine, to hel p put the record straight and free the public from popular myth. In an explosive memoir Bert takes the reader into the heart of Melbourne's gangland, in a gripping conversational style that will hook readers from the opening page. Years in the making, Kill the Morans reveals the real truth behind the Melbourne Gangland War from one of the only players left standing, with an incredibly gripping account of the real rise and fall of the Moran crime crew. Includes stunning revelations about some of the key events of the Melbourne gangland wars. Note: Not available for sale in Victoria. ...Show more
Barrenjoey Road
by Ruby Jones; Neil Mercer (As told to)
$34.99
AUD
Category: True Crime
A gripping expose of a notorious cold case 1978. An idyllic beachside community. A series of abductions and rapes. So what happened to Trudie Adams? The disappearance of 18-year-old Trudie Adams while hitchhiking home on Sydney's northern beaches in 1978 left her family and community devastated. When police began to investigate, the dark underbelly of the so-called 'insular peninsula' was exposed, where surfers ran drugs home from Bali, teenagers hitchhiked everywhere due to the lack of public transport, gangs of men prowled the beaches and the roads, and predators abducted and raped countless young women, crimes rarely reported or investigated. Inspired by the award-winning #1 podcast and ABC TV series and containing new revelations never previously revealed, Barrenjoey Road is the gripping expose of why the case was never solved. It takes us all the way to the top, from a criminal perpetrator with a lifelong record and links to organised crime who was never formally accused, to police corruption at the highest level. ...Show more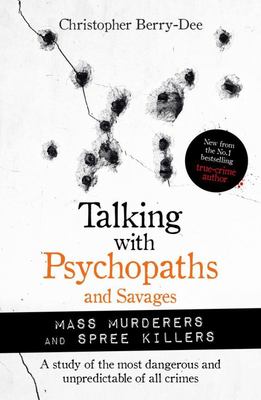 $29.99
AUD
Category: True Crime
The leading writer and criminologist directs his uncompromising gaze on a growing phenomenon - so-called 'rampage killers', whose random multiple killings invariably leave entire communities in shock and mourning.
$19.99
AUD
Category: True Crime
In Talking With Psychopaths, bestselling author and criminologist Christopher Berry-Dee takes readers deep inside the dark minds of some of the most pitiless and dangerous people alive. Having spent years interviewing imprisoned criminals - including notorious serial killers - he discovered that the lac k of remorse these people showed was in many ways even more terrifying than the crimes they had committed. Yet in the course of these conversations, the author also had the chance to interview his subjects' psychiatrists and, in doing so, uncovered a terrible truth: a monster can be hidden behind a friendly face. Some of these experts, he found, proved to have more in common with their patients than he would ever have expected. This book examines horrific crimes committed by some of the most remorseless and merciless people ever to have lived. If it reveals a mindset wholly alien to most people, it also, shockingly, demonstrates that some of the people who treat these psychopaths have their own demons. Talking with Psychopaths will inevitably shift the reader's view of psychopaths, and in doing so, reveals that horror can be much closer to us than we think... ...Show more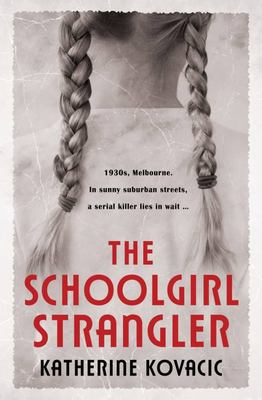 $32.99
AUD
Category: True Crime
The shocking true story of a serial killer in 1930s Melbourne.  
$32.99
AUD
Category: True Crime
  The gripping true story of the notorious Claremont serial murders and the nation's longest and most expensive investigation to catch the killer In the space of just over year in 1996-7, three young women disappeared from Claremont, an upmarket suburb in central Perth. When two of the young women were found murdered, Australia's longest and most expensive investigation was established. More than twenty years later, an unlikely suspect was arrested based on forensic evidence that also linked the murders to two previous vicious rapes. The Claremont Killings, by local newsman Bret Christian, is a riveting story of young lives cut short, a city in panic, an investigation riddled with error and incompetence, and a surprising twist that absolutely no one saw coming. ...Show more
$24.99
AUD
Category: True Crime
'John Douglas is the FBI's pioneer and master of investigative profiling, and one of the most exciting figures in law enforcement I've had the privilege of knowing' Patricia Cornwell 'John Douglas knows more about serial killers than anybody in the world' Jonathan Demme, Director of The Silence of the Lambs In The Killer Across the Table, legendary FBI criminal profiler and number one bestselling author John Douglas delves deep into the lives and crimes of four of the most disturbing and complex predatory killers he's encountered, offering never-before-revealed details about his profiling process and divulging the strategies used to crack some of his most challenging cases. Former Special Agent John Douglas has sat across the table from many of the world's most notorious killers - including Charles Manson, Jeffrey Dahmer, 'Coed Killer' Edmund Kemper, 'Son of Sam Killer' David Berkowitz and 'BTK Strangler' Dennis Rader, and has also been instrumental in the exoneration of Amanda Knox and the West Memphis Three. He has gone on to become a legend in the world of criminal investigative analysis, and his work has inspired TV shows and films such as Mindhunter, Criminal Minds and The Silence of the Lambs. In this riveting work of true crime, Douglas spotlights four very different criminals he's confronted over the course of his career, and explains how they helped him to put together the puzzle of how psychopaths and predators think. Taking us inside the interrogation room and demonstrating the unique techniques he uses to understand the workings of the most terrifying and incomprehensible minds, The Killer Across the Table is an unputdownable journey into the darkest reaches of criminal profiling and behavioural science from a man who knows serial killers better than anyone else. As Douglas says: 'If you want to understand the artist, look at his art.' If you want to understand what makes a murderer, start here. ...Show more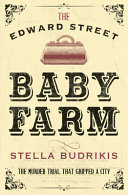 $32.99
AUD
Category: True Crime
In 1907, Perth woman Alice Mitchell was arrested for the murder of five-month-old Ethel Booth. During the inquest and subsequent trial, the state's citizens were horrified to learn that at least 37 infants had died in Mitchell's care in the previous six years. It became clear that she had been running a 'baby farm', making a profit out of caring for the children of single mothers and other 'unfortunate women'.The Alice Mitchell murder trial gripped the city of Perth and the nation. This book retraces this infamous 'baby farm' tragedy, which led to legislative changes to protect children's welfare. ...Show more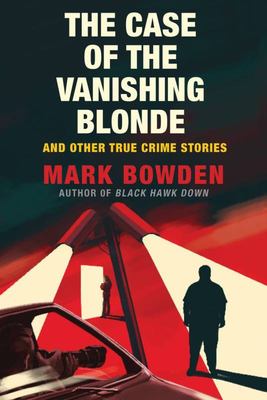 $29.99
AUD
Category: True Crime
From Mark Bowden, a 'master of narrative journalism' (New York Times), comes a true crime collection both deeply chilling and impossible to put down.
Mindhunter
by John E. Douglas; Mark Olshaker
$19.99
AUD
Category: True Crime
THE BESTSELLING TRUE STORY THAT INSPIRED THE MAJOR NETFLIX SERIES FBI Special Agent and expert in criminal profiling and behavioural science, John Douglas, is a man who has looked evil in the eye and made a vocation of understanding it. Now retired, Douglas can let us inside the FBI elite serial crime unit and into the disturbed minds of some of the most savage serial killers in the world. The man who was the inspiration for Special Agent Jack Crawford in The Silence of the Lambs and who lent the film's makers his expertise explains how he invented and established the practice of criminal profiling; what it was like to submerge himself mentally in the world of serial killers to the point of 'becoming' both perpetrator and victim; and individual case histories including those of Jeffrey Dahmer, Charles Manson, Ted Bundy and the Atlanta child murders. With the fierce page-turning power of a bestselling novel, yet terrifyingly true, Mindhunter is a true crime classic. John Douglas knows more about serial killers than anybody in the world - Jonathan Demme, Director of The Silence of the Lambs A cracker of a book - Esquire ...Show more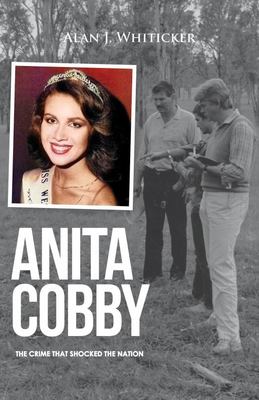 $24.99
AUD
Category: True Crime
The abduction, rape and murderof 26 year old nurse Anita Cobbyin the Western Sydney suburb ofBlacktown in February 1986 shockedhardened detectives, the widercommunity and ultimately the entirenation.That five young men from adjoiningsuburbs were responsible localthieves and hoods with nothing to fear or lose horrified theentirenation. Quickly captured, they were found guilty oftheir crimes and jailed for life, their papers marked never tobe released . ...Show more
$32.99
AUD
Category: True Crime
This captivating account of the Tynong and North Frankston serial killings has been written by Brian Williams to mark the 40 anniversary of the murders. On 6th December 1980, the skeletal remains of three female murder victims were uncovered ritualistically concealed in the bushland that abuts Brew Road in Tynong North, a previously non-descript rural area 63 kilometres to the east of Melbourne. These unfortunate victims - 14-year-old Catherine Headland, 18-year-old Ann-Marie Sargent and 73-year-old Bertha Miller had all mysteriously disappeared in broad daylight several months earlier, all whilst waiting at or near suburban bus stops in Melbourne's south-east. These murders were soon linked to two other disappearances, that of 59-year-old Allison Rooke and 55-year-old Joy Summers. Both these women had also recently vanished from nearby bus stops in the outer south-east beachside suburb of Frankston, before their naked and decomposing bodies were found concealed in scrubland next to busy roads in the same area. To complete the ghastly picture, the body of 34-year-old Narumol Stephenson - who had also randomly disappeared in 1980 - was later uncovered at the same Tynong North burial ground used to dump the bodies of three of the previous victims. In recent times, another murder - that of Margaret Elliott in 1975 - has also been linked to the same crimes. Her body was found concealed near a suburban creek, next to the same path used by Bertha Miller to walk to her local bus stop. To date, the opportunistic and devious person (or persons) responsible for this string of ghastly murders of innocent women and girls has evaded capture. With a known body count of at least 6-7 victims, these hideous crimes not only represent one of the most chilling examples of serial killing in Australian history, but have also become one of the nation's greatest criminal mysteries. During nearly four decades of extensive investigations, police have established several major taskforces, conducted over 2000 official interviews, and publicly identified a number of suspects. Over the years, the case has also taken a remarkable number of twists and turns. Many urban myths and curious links have evolved - at one point it was even suggested that a man was dressing as a woman to lure unsuspecting women into a car. It was also suspected that the killer had sent correspondence to authorities, and a Christmas card to the family of one of the victims, in which hints about the crimes were alluded to and boasts were made that these crimes would eventually make Adelaide's Truro murders 'look like kid stu '. There is still a clear optimism that these outrageous crimes can still be solved. A record $6 million reward has even been posted to help catch the killer(s). Clearly, somebody still knows something - and it is now time for the full story to be told. ...Show more