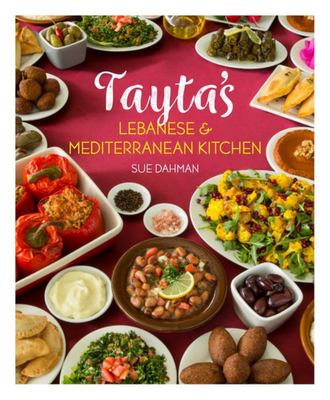 $29.99
AUD
Category: Food and Drink
Lebanese and Mediterranean Cook Book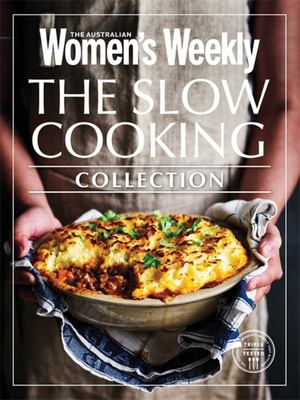 $34.99
AUD
Category: Food and Drink | Series: The\Australian Women's Weekly Ser.
It's not an exaggeration to say that we love slow cooking. The smell of spices and slowly cooking meat is the smell of the colder months and one of the best ways to get through those dark nights of winter. Collecting some of our best slow cooked recipes, with everything from stews, curries, casseroles, tagines, soups and more, this bumper collection will provide all the comfort you need this winter. ...Show more
$35.00
AUD
Category: Food and Drink
A treasure trove of vegetarian recipes from passionate home cook Fofi Gourlas, ranging from traditional Greek meze to soups, salads, vegetables and greens, pasta, pies and tarts, as well as traditional Greek biscuits and sweets, cakes and desserts.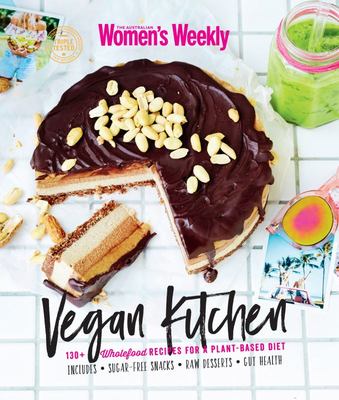 $24.99
AUD
Category: Food and Drink
The vegan way of eating is nothing new. What is new, is how much more aware and accessible it is to not only eliminate meat from your diet, but also dairy and eggs. This new cookbook offers the long-time vegan and those just starting out, fresh recipe ideas using 'new' alternative ingredients readily av ailable in most supermarkets. There are also recipes for making your own yoghurt, cheese, mayonnaise and ice-cream - all free of animal products. ...Show more
$39.99
AUD
Category: Food and Drink
Country hospitality, deliciously do-able recipes and simple ideas for bringing people together. '... generous, bright and warm, exactly the type of food I want to cook again and again.' Hetty McKinnon 'Sophie invites us into a special place where food nourishes, comforts and brings joy. Beautifully pho tographed and full of practical and seasonal recipes, this is a cookbook to treasure.' Julia Busuttil Nishimura, author of Ostro and A Year of Simple Family Food 'Sophie draws us generously into her world - a beautiful, authentic lifestyle. She has me wanting Gran's almond cake with honey cream, warm figs & blue cheese with elderflower & prosecco jellies - and to be sprawled on a river bank with family, friends & wild flowers.' Tessa Kiros Ask anyone to tell you about the most memorable meal of their life and they won't give you a chronological playback of what they ate; they'll tell you about how that meal made them feel. Whether it's a last-minute dinner with neighbours, a family feast or a casual summer picnic, Sophie Hansen has done the thinking for you and designed menus featuring 120 recipes that are simple, tasty and perfect for sharing. She also includes ideas for creating a memorable atmosphere for any gathering, large or small, plus advice on how to embrace shortcuts to take the pressure off, so you can focus on enjoying the good times rather than stressing in the kitchen. In Good Company is filled with all the recipes and inspiration you need to encourage you to throw open your doors and invite people in, because there's never been a better time to bring people together.   ...Show more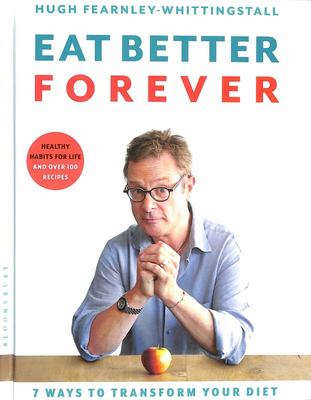 $45.00
AUD
Category: Food and Drink
In Eat Better Forever, Hugh Fearnley-Whittingstall gives you all the tools to improve your eating habits, and therefore your life - permanently. And to help it all happen, he's added his 100 healthiest recipes yet.   In this ground-breaking book, instead of promising a gimmicky single-fix solution to th e challenge of healthy eating, Hugh extracts the knowledge, advice and healthy habits, from cutting edge research into the obesity crisis, to produce 7 simple strategies that will transform your diet and your health. Starting with the blissfully simple message that we all need to Go Whole, he leads us away from the industrial junk and processed foods that are doing so many of us so much harm and returns us to the real foods that nurture us and keep us well.   Everything that follows is clear, believable and achievable. From sorting the good carbs from the bad, learning not to fear fat, and looking after our gut, to renegotiating the foods we call 'drinks' and being mindful of when to eat...and when to take a pause... Hugh guides us to a better way of eating that will last us our whole lives.   It's all offered up with reassuring tips and switches that help us act on the vital knowledge he imparts. And the 100 recipes that come with it, and their endless variations, make for a lifetime of healthy eating.   ...Show more
$39.99
AUD
Category: Food and Drink
A kitchen skills handbook to buy less, waste less, save money and make more with what you've got by the original waste warriors.   Buy less, buy whole, use it all  This practical handbook is an invitation to reduce food waste while eating generously. It's a book for people juggling real life and trying to make better choices in their kitchens.  For years Alex Elliott-Howery and Jaimee Edwards, from boundary-breaking food community Cornersmith, experimented in their home kitchens to figure out how to feed their families efficiently, affordably and sustainably. The result is this invaluable guide to modern food wisdom. Structured around weekly seasonal shopping baskets, it includes:- More than 230 recipes with alternative flavour combinations so you can adapt a recipe to what you have on hand (and never get bored!)- Clever ideas to make the most of the whole ingredient so that a little goes a long way- Waste hacks for turning tired produce or offcuts into something special. Use It All offers a simple, delicious way to cook and eat by buying less, wasting less and making more with what you've got. ...Show more
$49.95
AUD
Category: Food and Drink
A delicious collection of accessible and tasty Greek recipes - perfectly matched to the current trend for meat-free eating. Fresh vegetables are an integral part of Greek cuisine, and The Greek Vegetarian Cookbook showcases an array of delicious meatless breakfasts, soups, salads, vegetables, grains, a nd desserts. Drawing inspiration from all over Greece, the book simplifies this hugely popular cuisine with easily achievable, nourishing recipes so satisfying and tasty that they appeal to vegetarians and meat-eaters alike. introductions to each recipe often provide additional information on ingredients and serving suggestions and many suggest variations to the dish itself. ...Show more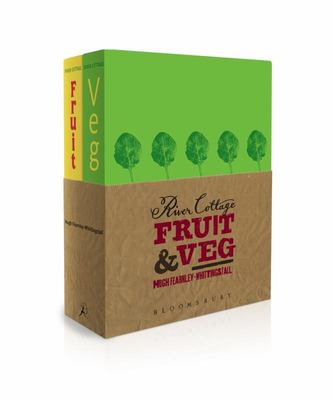 $19.99
AUD
$59.99
(66% off)
Category: Food and Drink
No Marketing Blurb
$39.99
AUD
Category: Food and Drink
Nothing beats slow cooking when it comes to convenience. With minimal preparation, simple ingredients and just one pot, you can set and forget, then enjoy hearty, wholesome meals every night of the week. Indulge in the joy of preparing simple, hearty, sustaining meals, with a healthy dose of family fav ourites in the mix, too. From tagines and tacos to pot roasts, pies and puddings, all recipes include conventional stovetop or oven instructions as well as those for slow-cooker machines. These dishes, even if they're new to you, will give you the warm, fuzzy feeling of having come home. So, it's time to roll up those sleeves, switch on the slow cooker or fire up the oven and get cooking. Slow cooking is clever cooking ... and, as they say, good things come to those who wait. Recipes include:- Eggplant and mushroom cottage pie- Slow-cooked honey-mustard salmon- One-pot chicken parmigiana- Japanese chicken curry- Pork and pineapple tacos- Spiced ginger beer ham hocks- Beef pho- Pot au feu- Greek lamb and risoni stew- Lamb biryani- Sticky date pudding- Lemon delicious   ...Show more
$36.99
AUD
Category: Food and Drink
A collection of tried and tested, family favourite Australian recipes from the members of The Country Women's Association of Victoria Inc. The recipes gathered here come from the wonderful cooks of The Country Women's Association of Victoria Inc., some of whom would never have envisaged that their reci pes would still be in such demand. The 185 tested and true recipes in this book have been shared countless times between friends and published as community cookbooks to raise funds for cash-strapped good causes. Food tastes may have changed and evolved, but these recipes stand the test of time - Tex Mex Fish with Crispy Potato Slices to feed a hungry family, Lamb, Lentil and Rosemary Soup to give as a gift to a neighbour who might need a helping hand, or Orange Poppyseed and Cardamon Biscuits to share with a friend with a strong cup of tea. There are recipes for breakfasts, morning teas, soups, salads, vegetarian dishes, main meals, jams, chutneys and preserves, updated with additional tips and hints to ensure success for the most inexperienced modern cook.   ...Show more