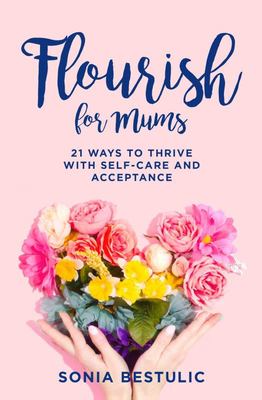 $32.99
AUD
Category: Mind, Body & Spirit
Jay Shetty, social media superstar and host of the #1 podcast On Purpose, distills the timeless wisdom he learned as a monk into practical steps anyone can take every day to live a less anxious, more meaningful life. Shetty writes, "I grew up in a family where you could become one of three things: a doc tor, a lawyer, or a failure. My family was convinced I had chosen option three. Instead of attending my college graduation ceremony, I headed to India to become a monk, to meditate every day for 4-8 hours and devote my life to helping others." After three years, one of his teachers told him that he would have more impact on the world if he left the monk's path to share his experience and wisdom with others. Heavily in debt, and with no recognizable skills on his resume, he moved back home to north London with his parents. Shetty reconnected with old school friends--many working for some of the world's largest corporations--who were experiencing tremendous stress, pressure, and unhappiness, and they invited Shetty to coach them on wellbeing, purpose, and mindfulness. Since then, Shetty has become one of the world's most popular influencers. In 2017, he was named in the Forbes magazine 30-under-30 for being a game-changer in the world of media. In 2018, he had the #1 video on Facebook with over 360 million views. His social media following totals over 32 million, he has produced over 400 viral videos which have amassed more than 5 billion views, and his podcast, On Purpose, is consistently ranked the world's #1 Health and Wellness podcast. In this inspiring, empowering book, Shetty draws on his time as a monk in the Vedic tradition to show us how we can clear the roadblocks to our potential and power. Drawing on ancient wisdom and his own rich experiences in the ashram, Think Like a Monk reveals how to overcome negative thoughts and habits to access the calm and purpose that lie within all of us. The lessons monks learn are profound but often abstract. Shetty transforms them into advice and exercises we can all apply to reduce stress, sharpen focus, improve relationships, identify our hidden abilities, increase self-discipline, and give the gifts we find in ourselves to the world. Shetty proves that everyone can--and should--think like a monk. ...Show more
$19.95
AUD
Category: Mind, Body & Spirit
You are not doomed by your genes and hardwired to be a certain way for the rest of your life. A new science is emerging that empowers all human beings to create the reality they choose. In Breaking the Habit of Being Yourself, renowned author, speaker, researcher, and chiropractor Dr. Joe Dispenza combi nes the fields of quantum physics, neuroscience, brain chemistry, biology, and genetics to show you what is truly possible. Not only will you be given the necessary knowledge to change any aspect of yourself, but you will be taught the step-by-step tools to apply what you learn in order to make measurable changes in any area of your life. Dr. Joe demystifies ancient understandings and bridges the gap between science and spirituality. Through his powerful workshops and lectures, thousands of people in 24 different countries have used these principles to change from the inside out. Once you break the habit of being yourself and truly change your mind, your life will never be the same ...Show more
$19.99
AUD
Category: Mind, Body & Spirit
Vex King is leading a revolution for the next generation of spiritual seekers. Despite an incredibly challenging childhood - his father died when Vex was just a baby, his family were often homeless and he grew up in a racist, violent neighbourhood - Vex went on to have a successful career and became a r ole model for young people. This book distills the popular wisdom and advice he shares through his online platforms. It answers questions like: · How can I let go of past traumas and find happiness? · How can I truly love myself, and what does it mean? · How should I handle negative people, especially my loved ones? · Why aren't my goals manifesting? · What is my purpose in life and how do I find it? · What is the true meaning of happiness? Good Vibes, Good Life shares deep spiritual knowledge in a way that's easy to understand, while providing practical solutions. Down-to-earth and relatable, this book is for those seeking a way out of darkness and the tools to build a new life. ...Show more
$19.99
AUD
Category: Mind, Body & Spirit
Most Disappointing Edition Yet 'Best. Diary. Ever' - Metro 'Cheeringly depressing' - Guardian 'Abandon all hope, ye who buy it' - New York Times Perpetual Disappointments Diary by Nick Asbury, the downbeat weekly journal for pessimists, stoics and losers everywhere, returns with its most disappointi ng edition yet. Ground yourself with Realistic Mindfulness Prompts, Demotivational Proverbs, Unhelpful Folk Rhymes, and reminders of Notable Deaths. Travel the world with Useful Phrases translated into four languages ('A table for one, please', 'I have destroyed my hire car') plus advice for surviving Even Worse Case Scenarios (Fighting a crocodile while tired, Surviving an elephant stampede while running into an ex). Fill an idle moment with a Boring Crossword, and overcome creative blocks using Bleak Strategies. This may not be your year. But this is definitely your diary. This Edition includes:Realistic Mindfulness Prompts, Demotivational Proverbs, Unhelpful Folk Rhymes, Bleak Strategies, Even Worse Case Scenarios, Boring Crosswords, Notable Deaths, Bank Insecurity Questions, People Who Never Call, Notes Towards A Dull Novel, Pointless Doodles. This diary is not specific to one year - they are all basically the same. ...Show more
$32.99
AUD
Category: Mind, Body & Spirit
A humorous and incisively-reported look at the new 'new age' - from the divine to the absurd - from SBS journalist and TedX presenter, Amal Awad.
$29.99
AUD
Category: Mind, Body & Spirit
What would it mean to become supernatural? What if you could tune in to frequencies beyond our material world... change your brain chemistry to access transcendent levels of awareness... create a new future... and transform your very biology to enable profound healing? This is what Dr. Joe Dispenza off ers in this revolutionary book: a body of knowledge and a set of tools that allow ordinary people-people just like you-to reach extraordinary states of being. Dr. Joe, author of the New York Times bestseller You Are the Placebo as well as Breaking the Habit of Being Yourself and Evolve Your Brain, draws on up-to-the-minute research in neuroscience, epigenetics, and quantum physics to show how this kind of transformation takes place and what it can mean for our lives. In these pages, you'll explore: - How to free yourself from the past by reconditioning your body to a new mind - How changing your frequency allows you to create reality in the "generous present moment" - The secret science of the pineal gland and its role in accessing mystical realms of reality - How to shift your awareness beyond the limited, predictable material world and move into the quantum field of infinite possibilities - And much more Using tools and practices ranging from state-of-the-art brain imaging to exercises such as a walking meditation, Dr. Joe offers nothing less than a program for stepping outside our physical reality and into a new world. "This is who we really are," he writes, "and this is the future I'm creating-one in which each and every one of us becomes supernatural." ...Show more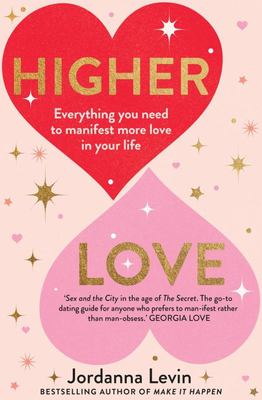 $32.99
AUD
Category: Mind, Body & Spirit
The dating bible for woke women from the bestselling author of Make It Happen, with practical advice to help you approach relationships mindfully - while still feeling empowered and whole.
$32.99
AUD
Category: Mind, Body & Spirit | Series: The\Illuminated Art Ser.
This brilliantly colored Tarot deck and instruction booklet will lead you to increased self-knowledge and enlightenment. The lavishly illustrated cards portray the major and minor arcana and can also be used for traditional card games.
$29.99
AUD
Category: Mind, Body & Spirit
An upbeat, inspirational guide to finding happiness in an often toxic social media world, from bestselling author Melissa Ambrosini. Comparisonitis / com·par·isoni·tis/ (noun)The compulsion to compare one's accomplishments to another's to determine relative importance.We 've all felt it - that sinking feeling when you start comparing yourself to someone else. Maybe it's a friend, maybe it's someone on social media, maybe it's just a random person on the street. Whatever the situation, you're suddenly convinced that the other person is better than you (or smarter, or more successful, or more WHATEVER) and you're left feeling gutted, deflated, and completely worthless.That feeling is called comparisonitis. And if you've suffered from it, you are NOT alone.Comparisonitis is a toxic condition that occurs when you compare yourself to others so frequently and fiercely that you're left paralysed, with your confidence in tatters and your self-worth plummeting. It can lead to a whole range of negative outcomes - including depression, anxiety, overthinking, envy, guilt, regret and defensiveness. And yet instead of moving away from this culture of comparison, it seems that we're leaning into it more than ever before...But enough is enough! Join bestselling author Melissa Ambrosini to discover why we fall prey to comparisonitis, how to free yourself from this toxic affliction, and how to raise your self worth so radically that you'll never let comparison rob you of your joy again. With her signature combo of heartfelt honesty and soulful straight talk, Melissa will show you step by step how to reboot your perspective, reconnect with what matters, and live your life for you (no one else), in a radical shift towards freedom, authenticity, and full-blown self-love.   ...Show more